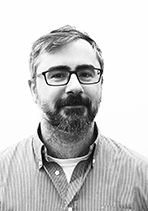 Dr Enrico Daga
Research Fellow
Enrico Daga has carried out R&D on Web Semantics first at the Italian National Research Council (CNR) and then at the Knowledge Media Institute of The Open University in the UK. He has a PhD in Artificial Intelligence and is currently Research Fellow with the Intelligent Systems and Data Science group of KMi.
After playing key roles in projects developing intelligent systems for Ontology Engineering (NeOn) and Smart Cities (MK:Smart), his current research is exploring novel methods for data curation (policies and process knowledge) and the application of computational, knowledge-based methods in the humanities.
Enrico is Technical Director and Principal Investigator (PI) for the OU in the EU-funded H2020 project Polifonia and co-investigator and work package leader in the H2020 project SPICE.
He is Technical Director of the OU Open Knowledge Graph and of the MK Data Hub, a Smart City Data Infrastructure supporting research (SciRoc - robots in Smart Cities) and innovation (CityLABS project).
Enrico is co-founder of the WHiSe Workshop on Humanities in the Semantic Web and co-chair of the Artificial Intelligence and Music (AIM) DARIAH WG.
Keywords
"linked data" data.open.ac.uk
---
Publications
Reyero Lobo, Paula, Daga, Enrico, Alani, Harith and Fernandez, Miriam(2023). Knowledge-Grounded Target Group Language Recognition in Hate Speech. In: The Proceedings of SEMANTICS 2023, the 19th International Conference on Semantic Systems: Knowledge Graphs: Semantics, Machine Learning, and Languages (Acosta, Maribel; Peroni, Silvio; Vahdati, Sahar; Gentile, Anna-Lisa; Pellegrini, Tassilo and Kalo, Jan-Christoph eds.), Studies on the Semantic Web, IOS Press, pp. 1–18.
Mulholland, Paul, Stoneman, Adam,Carvalho, Jason, Daga, Enrico and Maguire, Mark(2023). Deep Viewpoints: Scripted Support for the Citizen Curation of Museum Artworks. In: Proceedings of the 34th ACM Conference on Hypertext and Social Media, article no. 23.
Mulholland, Paul, Stoneman, Adam, Barker, Naomi , Maguire, Mark,Carvalho, Jason, Daga, Enrico and Warren, Paul(2023). The Sound of Paintings: Using Citizen Curation to Explore the Cross-Modal Personalization of Museum Experiences. In: UMAP '23 Adjunct: Adjunct Proceedings of the 31st ACM Conference on User Modeling, Adaptation and Personalization, ACM, pp. 408–418.
Morales Tirado, Alba , Carvalho, Jason, Mulholland, Paul and Daga, Enrico(2023). Musical Meetups: a Knowledge Graph approach for Historical Social Network Analysis. In: CEUR Workshop Proceedings: SEMMES 2023: Semantic Methods for Events and Stories workshop ESWC 2023 (Alam, Mehwish; Trojahn, Cassia; Hertling, Sven; Pesquita, Catia; Aebeloe, Christian; Aras, Hidir; Azzam, Amr; Cano, Juan; Domingue, John; Gottschalk, Simon; Hartig, Olaf; Hose, Katja; Kirrane, Sabrina; Lisena, Pasquale; Osborne, Francesco; Rohde, Philipp; Steels, Luc; Taelman, Ruben; Third, Aisling; Tiddi, Ilaria and Türker, Rima eds.), CEUR Workshop Proceedings (CEUR-WS.org), 3443.
Daquino, Marilena, Wigham, Mari,Daga, Enrico, Giagnolini, Lucia and Tomasi, Francesca ,(2023). CLEF. A Linked Open Data native system for Crowdsourcing. Journal on Computing and Cultural Heritage (Early access).
Carvalho, Jason, Daga, Enrico, Asprino, Luigi, Gangemi, Aldo, Maguire, Mark,Mulholland, Paul, Stoneman, Adam and Uwasomba, Chukwudi (2023). SPICE Linked Data Hub - Data infrastructure and tools to support Citizen Curation. In: ExICE - Extended Intelligence for Cultural Engagement, 15 Mar 2023, Bologna.
Daga, Enrico and Groth, Paul(2023). Data journeys: explaining AI workflows through abstraction. Semantic Web (Early Access).
Ratta, Marco and Daga, Enrico (Presutti, Valentina; Buffa, Michel; Steels, Luc; Trubert, Jean-François; Daga, Enrico and Meroño Peñuela, Albert eds.), CEUR-WS.
Chiatti, Agnese and Daga, Enrico(2022). Neuro-symbolic learning for dealing with sparsity in cultural heritage image archives: an empirical journey. In: Proceedings of the Workshop on Deep Learning for Knowledge Graphs (DL4KG), co-located with the 21st International Semantic Web Conference (ISWC), 23-24 Oct 2022, Virtual, CEUR Workshop Proceedings 3342.