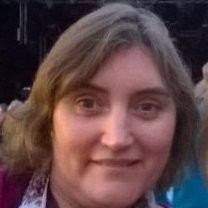 Mrs Christine Gardner
Senior Lecturer in Computing & Communications
Christine Gardner started working at The Open University in 1999 as an Associate Lecturer on a digital communications module, after working as a support engineer for Intel. She is a Staff Tutor in the School of Computing and Communications within the STEM Faculty. She is also a module team member on a number of STEM modules, specifically those relating to networking and communications . Her research interests include distance learning, e-learning, assessment, and data analytics with a particular focus on student support models. She is a Senior Fellow of the Higher Education Academy (SFHEA).
---
Publications
Gardner, Christine, (2022). Recognition of Prior Experiential Learning (RPEL) on Entry to UK Degree Apprenticeship Programmes: Potential and Problems. In: EADTU Innovating Higher Education Conference 2022, 19-21 Oct 2022, Athens, Greece.
Gardner, Christine, (2022). Recognition of Prior Experiential Learning (RPEL) on Entry to STEM Degree Apprenticeship Programmes: Challenges and Opportunities. In: Horizons in STEM Higher Education Conference Making Connections, Innovating and Sharing Pedagogy, 29-30 Jun 2022, London.
Conway, David , Gardner, Christine and Hughes, Janet(2021). Are virtual insight visits an effective way of engaging learners? In: AMPS Online Education: Teaching in a Time of Change, 21-23 Apr 2021, Online.
Reed, Andy and Gardner, Christine(2021). Enhancing the Cyber Security Curriculum Through Experiential Learning. In: Cyber Security Education Workshop 2021, 17 Jun 2021, Online.
Gardner, Christine, Jones, Allan and Jefferis, Helen (2020). Analytics for Tracking Student Engagement. Journal of Interactive Media in Education, 2020(1), article no. 22.
Kouadri Mostéfaoui, Soraya and Gardner, Christine(2019). Supporting Degree Apprenticeship students: Tutors' and Students' perspectives. In: Advance HE STEM Conference 2019, Delivering Next Generation Higher Education in STEM, 30-31 Jan 2019, Birmingham.
Gardner, Christine, Jefferis, Helen and Jones, Allan(2019). Analytics for tracking student engagement. In: Blended and online education within European university networks. The Online, Open and Flexible Higher Education Conference 2019 - Proceedings. (Ubachs, George and Joosten-Adriaanse, Fenna eds.) pp. 15–24.
Shield, Lesley and Gardner, Christine(2013). Simulating inclusivity, broadening perspectives. In: EDEN 2013 Annual Conference 'The joy of learning', 12-15 Jun 2013, Oslo.
Gardner, Christine, (2014). Evaluating web connectivity for adult distance learners – Facebook or forums? In: Challenges for Research into Open & Distance Learning: Doing Things Better: Doing Better Things. 8th EDEN Research Workshop - EDENRW8, 27-28 October 2014, Oxford.